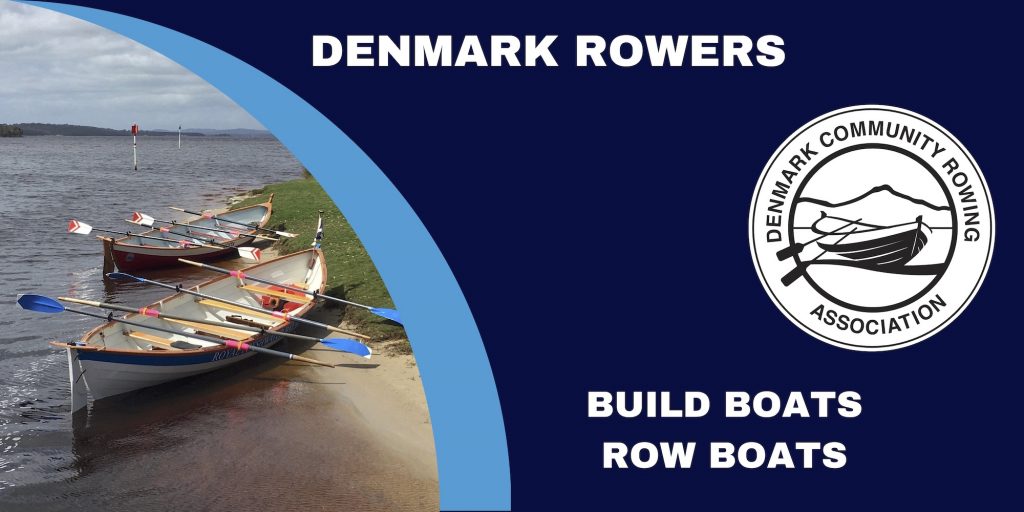 St John Launched!
On Saturday 5th November St John, the first of our two St Ayles Skiffs, was launched in front of a large crowd. See the blog for more pictures and story. There is also a Photo Gallery.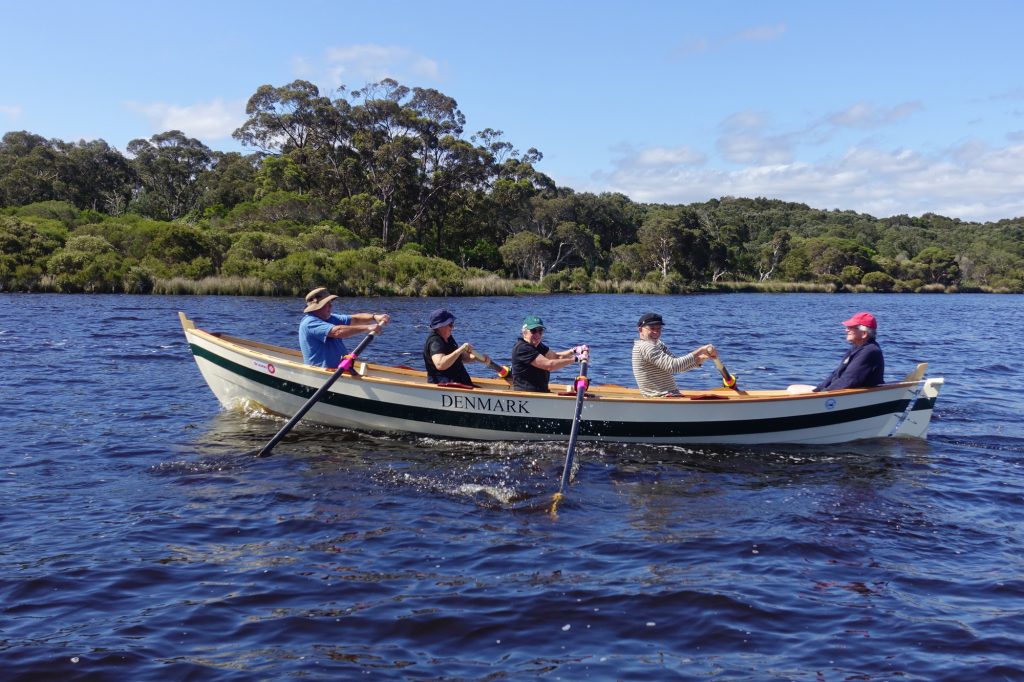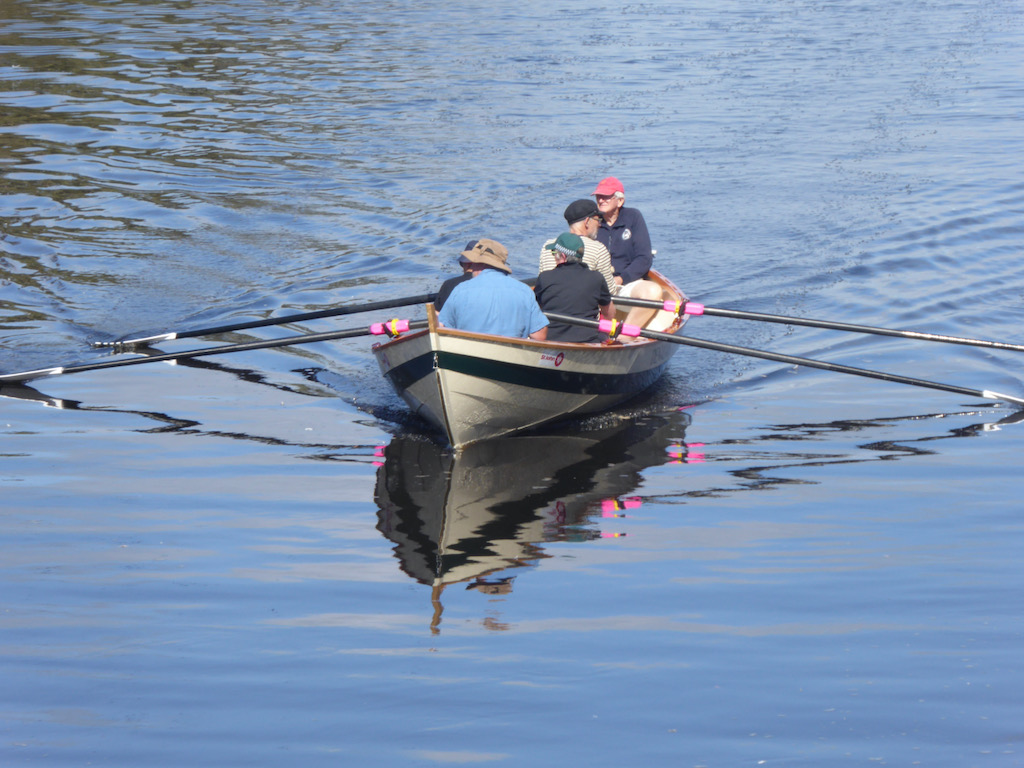 Denmark Community Rowing Association Inc. or Denmark Rowers was incorporated in June 2021 to establish community rowing in the coastal town of Denmark, Western Australia. We have launched the first of our two St Ayles Skiffs and are close to finishing the second. We are looking forward to rowing our Skiffs on the beautiful Denmark River and Wilson Inlet.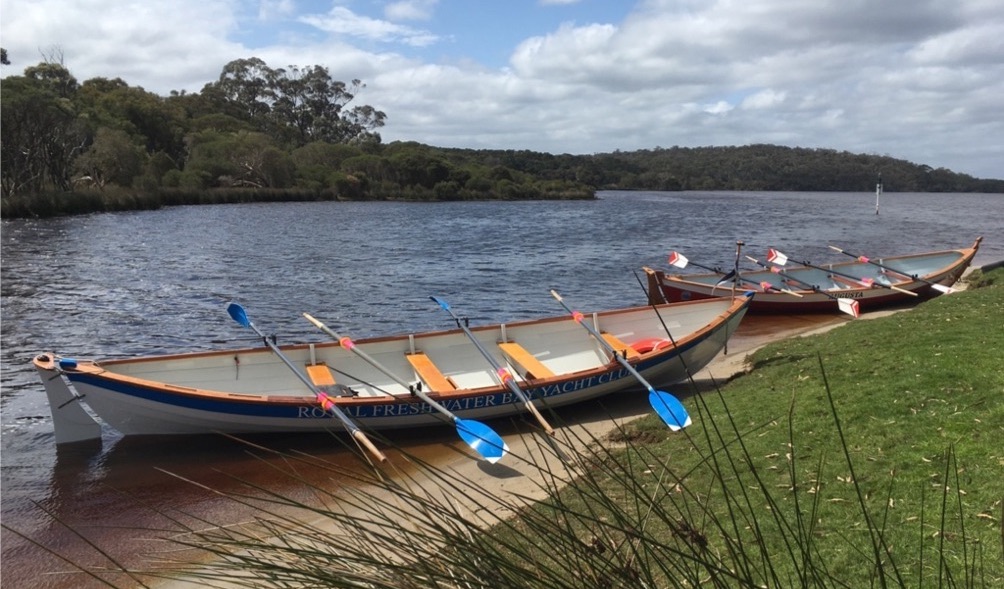 St Ayles Skiffs are 6.7m long, four oar and coxswain, coastal rowing boats.
Designed for community volunteers to build from a plywood kit they are based on Scottish rowing boats. Over 300 of them have been built since 2010 spreading around the world from Scotland.
The projects build community spirit and provide an enjoyable form of exercise with physical and mental health benefits.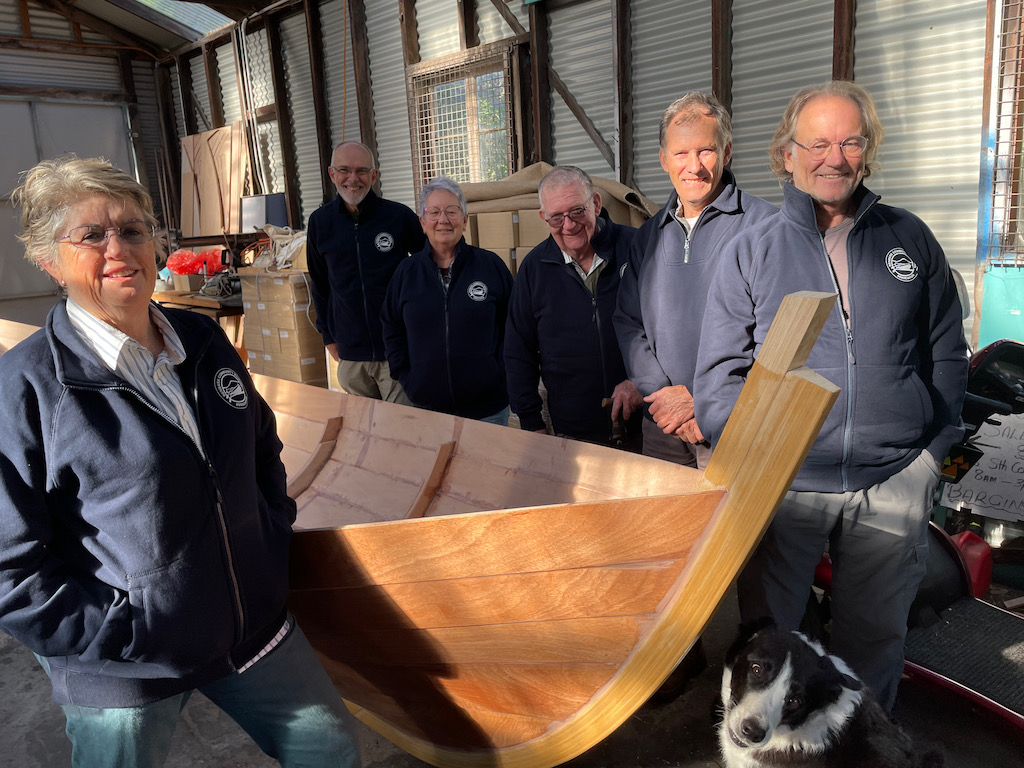 We acknowledge the Noongar Nations of Bibbulmen (Pibbleman) and Menang (Merningar) and recognise that they have a history of thousands of years of custodianship and culture.
We pay our respects to their Elders past and present and support the Ulluru Statement of the Heart.
---
Platinum Sponsors
Gold Sponsors
Silver Sponsors
Bronze Sponsors